Scientific name: Lonicera fragrantissima
Family: CAPRIFOLIACEAE
Common names: "Winter honeysuckle" "Sweetest honeysuckle"
Plant Type: Deciduous/Semi-evergreen shrub
Conditions:
Zone: 4-8
Light: Full sun – part shade, less flowers in shade
Exposure: Sheltered or exposed
Soil: Any soil, acid-alkaline
Moisture: Evenly moist, well drained
Aesthetic: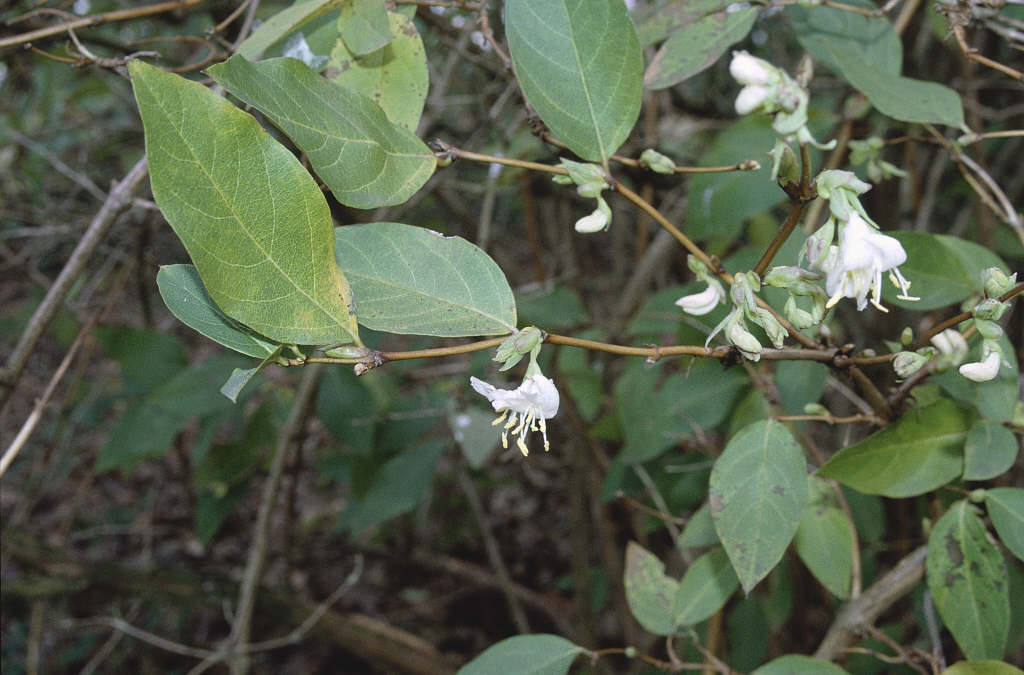 Plant Size: H 6′-10′ W 6′-10′
Leaf and Stem shape: Simple ovate opposite leaves, old stems can have attractive exfoliating bark, newer stems have spiny bristles (more so on L. standishii)
Flower: Opposite paired cream white, tinged pink 2 lipped fragrant flowers, 5 petals 5 stamens, sometimes followed by red berries.  Bloom best on new but not newest wood mid-January
Pruning:  Do not use heading back cuts!  will ruin the natural vase shape
Maintenance: Prune out 1/3 of the stems to the base every year after flowering
Landscape use: Shrub borders, natural gardens, hedgerows, can be grown against a sunny wall, place where it can be enjoyed in the winter but will fade into the background in summer
Propagate: Easily propagated with semi-hardwood or hardwood cuttings, and layering
Pests & Disease: May get aphids or affected by powdery mildew
*Appears to be deer resistant
Comments: Attracts winter pollinators, difficult to differentiate between L. standishii which is an invasive species in some places, L. standishii tends to grow more upright with longer narrower leaves and more bristles on young shoots.
Cultivars: